(Click the animated GIFs to see the original JPEG images.)
Welcome to Hogwarts School of Lawcraft and Barristry, one of the finest secondary boarding schools for young legal talents in the United Kingdom. Headmaster Albus Dumbledore (
Stephen Bainbridge
) warns of dark forces that have been on the rise.
But don't worry about that - Hogwarts has some of the most powerful magical defences known to the wizarding world. The faculty will not allow evil sorcerers to interrupt the regular flow of classes and extracurricular activities.
Potions are quite useful to the legal profession. The Elixir of Recollection, for instance, is helpful for jogging the foggy memories of one's clients. Professor Severus Snape (
Glenn Reynolds
) instructs on its preparation.
All is not work at Hogwarts. Professor Minerva McGonagall (
Ann Althouse
) celebrates a Gryffindor quiddich victory.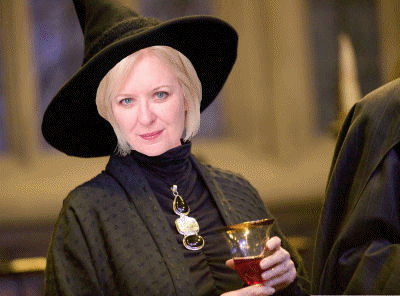 You can bet that the Weasley twins know where that sherry is, too.
Outside the school, evil has been spreading across the land. Retired Defence Against the Legal Arts professor Remus Lupin (
Walter Olson
) is harassed by Dementors, dark beings that spread gloom and despair by encouraging frivolous lawsuits.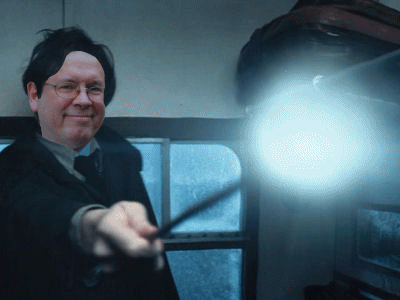 Lord Voldelokh (
Eugene Volokh
) has set a trap for Harry Potter at the Ministry of Law, and Lucius Malfoy (
Randy Barnett
) reports that the boy wizard has taken the bait.
Will Harry escape Lord Voldelokh's clutches? Will anyone discover the Potions Master's more
exotic concoctions
? Will Professor Lupin ever get that
Warren Zevon song
out of his head? Will anyone ever explain why wizarding medicine can regrow lost bones but it can't cure nearsightedness?
Labels: Blog traditions, Holidays